Meet Bijeljina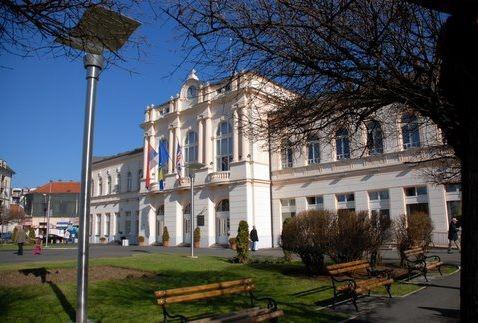 Bijeljina is an urban settlement and is the center of local government unit with city status in North-Eastern part of Republic of Srpska and B&H. Аrea of the city is 734 square kilometers and includes Semberian plain which tourns to light hills of Majevica mountain. Teritory of the City is located at the confluence of the Drina and Sava and these rivers are boundaries of the teritory of the City to regions of Mačva and Srem.
Drina and Sava are also the state border with Serbia and Croatia. The center of the City is located cca six kilometers from the border with Serbia and cca 40 kilometers from the border with Croatia. Neighboring municipalities of the City of Bijeljina are Lopare, Ugljevik and Zvornik (in the Republic of Srpska) and Brčko District.
Due to its geo-political position, the City of Bijeljina is the crossroad of roads from the western part of the Republic of Srpska to Serbia, as well as from the Eastern part of the Republic of Srpska and Southern part of Bosnia and Herzegovina to the Northern Serbia, Eastern part of Croatia and, further, to the Pannonian Plain and Central Europe. Due to the fertile soil of Semberija, Bijeljina is a center of production and sale of food for whole Republic of Srpska and B&H. The most common agriculture crops are cereals and vegetables. Under Semberija is huge underground lake of thermal water, which is, for now, used in Dvorovi Spa, but there is a lot of potential to use thermal water for heating of greenhouses and producing of vegetables and flowers.
The City of Bijeljina has cca 115,000 inhabitants and, after Banja Luka, it is the second most populated city in the Republic of Srspka.