PI Serbian Cultural-Artistic Association 'Semberija' Bijeljina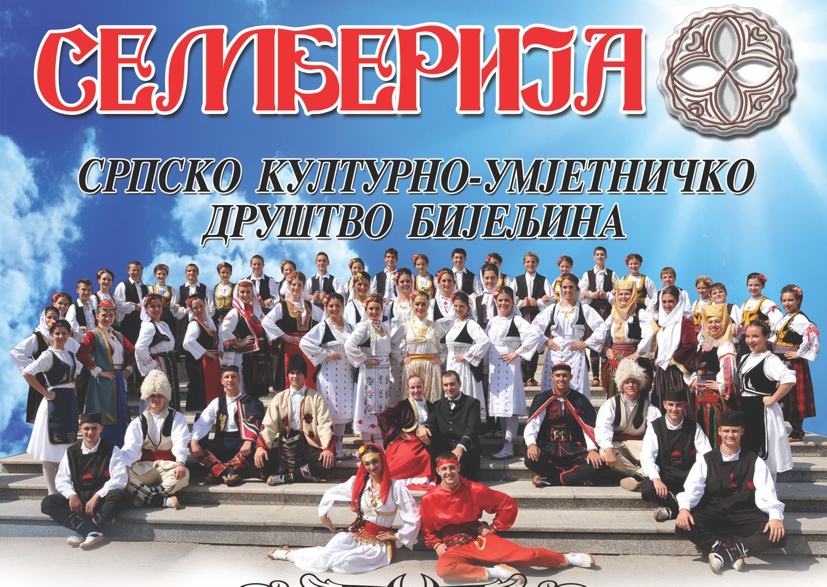 Basic information
Address: Ulica Patrijarha Pavla 1, 76300 Bijeljina
Phone: +387 (0)55 205 472
Fax: +387 (0)55 205 472
E-mail:
[email protected]
Web site:
www.skudsemberija.org
About PI Serbian Cultural-Artistic Association 'Semberija'
Public Institution Serbian Cultural-Artistic Association 'Semberija' Bijeljina (SCAA Semberija) was established in 1954 with the task to gather, keep, cherish and present our cultural heritage through dance, songs, music and tradition.
The Association is a public institution founded by the City of Bijeljina. It is an artistic institution with a goal to become a leading representative of Serbian traditional folklore art, and its top representative in the country and abroad. In the past 50 years, the association performed at numerous domestic and international festivals and received prestigious awards. Also, they have been awarded numerous social recognitions, both in former SFRY and today in Bosnia and Herzegovina, and they are the only association in Republika Srpska which is organised as a public institution, with permanently employed professionals.
Between 450 and 500 active members participate in the work of the association. They are organised into six age categories. There is also a school of folklore. Younger and older beginners are in the first and second year, the second and first children ensembles are in the third and fourth year, and preparation and first performance ensembles are in the fifth and sixth year. Following the sensibility of young people, there are also some creative groups: folk orchestra with solo singers, male and female vocal groups, ballet studio with the school of classical ballet, break-dance, and a weaving section which, among others, makes traditional clothes.
The folklore section has the largest number of members, aged 7 – 35. They perform numerous choreographies from all over BaH and Serbia. The vocal groups (male and female, youth and children choir) are made of solo singers cherishing the original folk melos, that is performing folk songs from Šumadija, south and east of Serbia, Vojvodina, Kosovo and Metohija, songs composed in the spirit of Serbian folk music, and recently they started performing Russian folk music. The folk orchestra performs music for Serbian folk dance 'kolo', and for dances of other ethnic groups in Bosnia, as well as the songs of famous authors.
Ballet members are aged 5 – 15, and the weaving workshop is equipped with looms which are used to make beautiful handicrafts for the needs of SCAA Semberija, as well as other associations.
Each of the ensembles contributes to the reputation and affirmation of the Association, leaning on remarkable contribution of the artist of previous generations, who set high performance criteria with their artistic quality, knowledge and talent. In addition to domestic stages, all ensembles accomplished remarkable achievements in their performance at reputable international festivals and in the most famous concert halls all around the world.
Therefore, it is customary to say that SCAA Semberija is a BRAND that enriched biographies of several thousands of their members during their history, and that it is a living organism constantly being rejuvenated by new members, a brand that sets standards, a brand that creates good people!