Slovak community in Bijeljina - a bridge of cooperation between Slovakia and BiH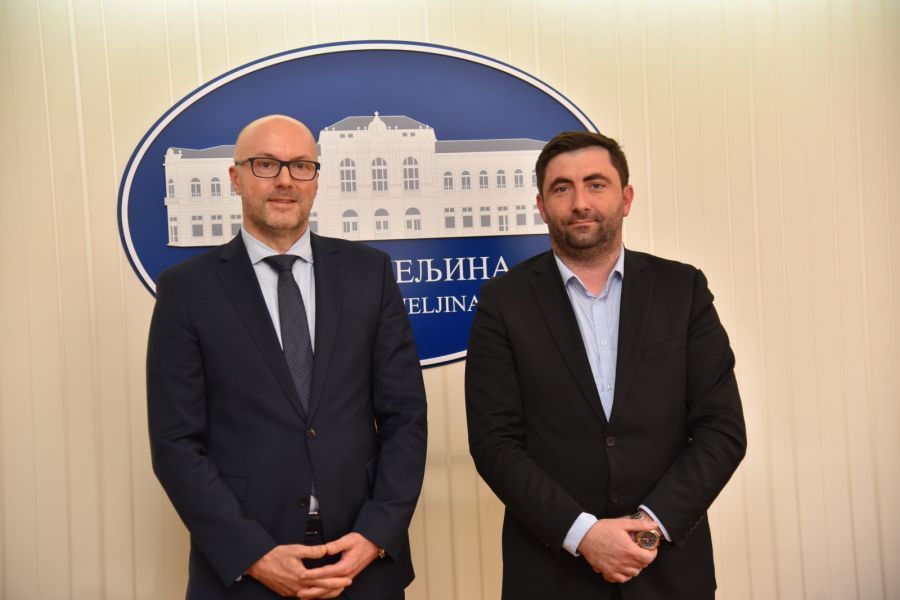 ​
Ambassador of the Slovak Republic to Bosnia and Herzegovina, Roman Hlobeň, visited Bijeljina today. He was received by Bijeljina Mayor, Ljubiša Petrović, who used this opportunity to present potentials of the City of Bijeljina to the Slovak diplomat. The position of the Slovak national minority in Bijeljina was a special topic of the talks.

Ambassador Hlobeň pointed out that it was his first visit to Bijeljina since he was appointed ambassador.

"It is our pleasure to be in Bijeljina and I am grateful to Mayor Petrović for a constructive discussion about the position of the Slovak minority, as well as about the political events and opportunities for cooperation between our two countries. I hope this is the first of many visits and that we will achieve concrete results in the meantime. Slovak community here is a bridge connecting Slovakia and Bosnia and Herzegovina," said the Ambassador of Slovakia.

Mayor Petrović pointed out that the topic of the talks were also challenges the Slovak community in Bijeljina is facing.
"Bijeljina has the largest Slovak community in Republika Srpska. The City of Bijeljina has an excellent cooperation with the Association Juraj Jánošík. Every year, this association has good projects related to cultural strengthening of this minority. We are proud of all diversities and we try to turn them into our advantage. I informed the Ambassador that, after two decades of waiting, we have started the process of development of Mačvanska Street, in which many members of Slovak minority live, and we also assisted in equipping Slovak Evangelical Church in Bijeljina. Our goal is to create a humane local community, not only for minorities, but equally for all citizens," said Petrović.